The Tri-State Area School Study Council provides its members with information through multiple publications. 
The Forum Newsletter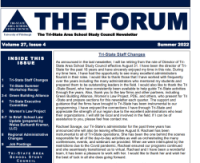 Serving as our official newsletter for members, The Forum provides news and information about Tri-State, key educational trends, and legal updates. Each issue also highlights events, workshops, and initiatives of Tri-State.
---
The Education Law Report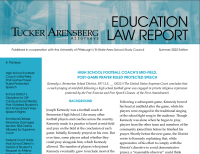 Published in cooperation with the Pittsburgh-based law firm Tucker Arensberg Attorneys, the Education Law Report provides case studies on legal issues in the news in the field of K-12 education. The case studies include background, discussion, and practical advice. 
---
The Special Education Alert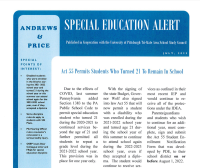 Published with the Pittsburgh law firm Andrews & Price, the Special Education Report addresses legal issues in the field of special education. The purpose is to provide general knowledge and guidance in the area of special education.